Welcome to my site!
Hi! I'm Cam Taylor and I'm glad you've stopped by.
My goal is to help people live an inspired, focused, and tenacious life!
Through my writing, speaking, and coaching I attempt to do that.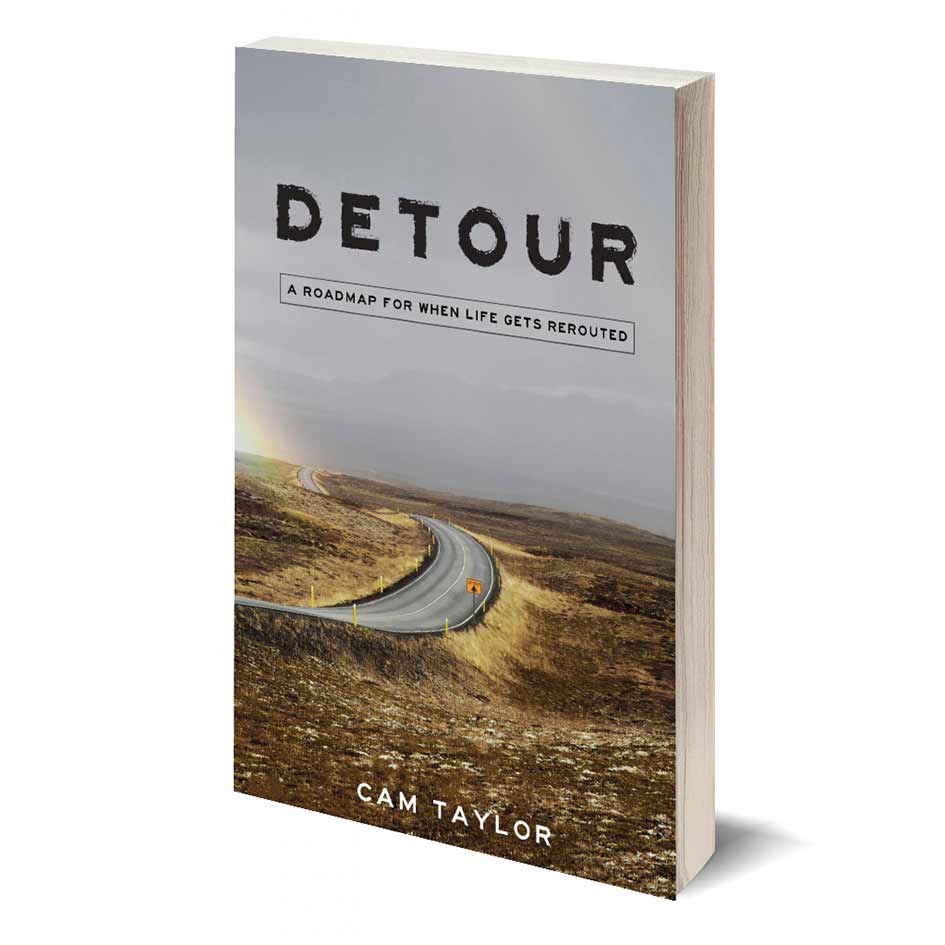 What Others Are Saying About Detour
Detour should be shared, read out loud, and discussed, chapter by chapter. I have never read a more enlightening journal of desperation becoming inspiration! Well done Cam!  — Ross Campbell, Co-author of Leaving a Legacy
Detour offers a rich treasury of perspective-altering guidelines and soul-searching questions. This eagerly awaited book is a must read!  — Lisa Elliott, Author, The Ben Ripple
Cam provides his readers with hand-holds of practical, well-balanced, hope filled advice, and essential steps.  A must read to navigate the pathway toward hope, recovery and healing. — Roger Grant
Increase Your Resilience!
Get my FREE 7-day email course on the "7 Habits of Highly Resilient People."
Live with more grit and inspiration!