Five Proven Practices to Help You Move Through Grief
Grief is part of the human experience. We can't avoid it because loss and change are part of life.
What is grief? Here are two perspectives.
Grief is keen mental suffering or distress over affliction or loss; sharp sorrow; painful regret. — Dictionary

Grief is the conflicting feelings caused by the end of or change in a familiar pattern of behavior. — Russell Friedman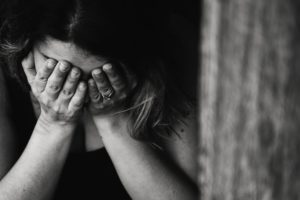 Grief is not a "one size fits all" process. It varies in intensity between people and depends on the nature of the loss experienced. I grieved intermittently after my motorcycle accident and long recovery journey.
My grief wasn't one continuous experience but staggered and unpredictable. It came in waves, broken up by new experiences of loss and adversity. The affliction I experienced touched every corner of my life—mental, physical, spiritual, and emotional.
When I think of my experience of grief, I had conflicting feelings caused when the life I knew ended and change was forced upon me. The familiar patterns I had in my life were altered and I was deeply disturbed.
Learning to grieve well
Learning how to grieve well or experience good grief is essential because otherwise we will stay stuck in our pain and loose out on the life we could have. As Leo Tolstoy once said,
Only people who are capable of loving strongly can also suffer great sorrow, but this same necessity of loving serves to counteract their grief and heals them.
Good grief sounds like an oxymoron—two contrasting ideas that don't quite fit together. In reality, there is good grief. It is the pathway to the healing we seek after being wounded by life's losses. Good grief embraces the positive elements that keep us from getting stuck or stalled indefinitely when in our grief.
Good grief leans into the pain of loss and learns more about ourselves and others.
Five Proven Practices to Help You Move Through Grief
1. Be honest with yourself. If you try to tough it out after a serious loss, you will only hinder the grieving process.
He who conceals his grief finds no remedy for it. — Turkish Proverb
2. Share your grief with trustworthy friends. There's a time to be left alone in your grief but also a time to lean on the support and love of traveling companions. Seek them out and let them in.
Friendship doubles our joy and divides our grief. French Proverb
3. Use poems, prayers, and quotations to express your grief. Sometimes you can't find the words to express how you feel. When that happens, borrow the words of others.
Until we meet again, may God — hold you in the palm of his hand. — Irish Prayer

Tears water our growth. — William Shakespeare
4. Practice patience. When traveling through grief, be willing to slow down and travel at a new speed. You can't rush grief and will be better of in the long run if you learn patience in your grief.
Grief makes one hour ten. — William Shakespeare
5. Let yourself feel deeply and cry as necessary. Tears are God's built in relief value for the hurts of life. Let them flow.
What soap is for the body, tears do for the soul. — Jewish saying
Final Thought
What's a recent loss or negative change you have had you need to grieve? Whether it's all encompassing in scope and impact or small and only noticeable by you, lean in to your grief. Find the ultimate place of acceptance as you practice proven pathways to healing.
7-day Resiliency Training!
Sign-up now for my 7-day email course - "7 Habits of Highly Resilient People."
You get the course plus weekly inspiration for tenacious living!

About Cam Taylor
Life and leadership coach, transition & change specialist, husband, dad, leader, writer, life long learner.